When visiting the Raystown Lake area make time to see one if not all of the following points of interest.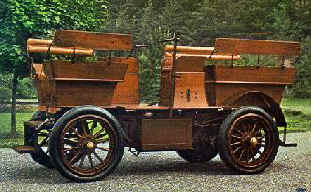 Swigart Antique Car Museum, Rt. 22 East of Huntingdon (Older than the Henry Ford Museum). Antique cars and toys.
Zebrovka Ranch. "The Place Where the Bison Graze". Bison and herbs products. (814) 643-6915.
TYTOONA NATURAL AREA
Tytoona Cave, located in Sinking Valley, is the only natural area Pennsylvania cave. In the cave are found "soda straw" formations of hollow stalactites 14 to 16 feet long. The only other place similar formations are found is in Australia. Located past Altoona Kettle Road and Rt 220 intersection in Sinking Valley.
Gravity Hill - Gravity Hill is a phenomenon. Cars roll uphill, water flows the wrong way ... it's a place where gravity has gone haywire. Why it happens, nobody knows for sure. A few speculate that it's nothing more than an optical illusion. Others are certain that there is a definite gravity warp in the earth that causes this strange occurrance. But, whatever the reason, you can tell your friends that you've made it to the often talked about, but seldom found, Gravity Hill.
PA Covered Bridges - http://www.valleyoutlook.com/cbopen.html
Benzel's Pretzel Factory, Altoona (800) 344-4438
The Benzel "Pretzel Men" invites you to join them at Benzel's Pretzel Factory Outlet Store here in Altoona, Pennsylvania. Stop by and visit. Sample a variety of pretzels baked fresh daily on the premises. Treat yourself or take home gifts for family and friends. There is more to tempt your taste buds than pretzels. A wide selection of candy and snacks is represented here as well as an extensive selection of gift tins, baskets, and novelty items. We have packages and assortments for all seasons and occasions, all at discounted prices.
Boyer Candy Co., Inc., 821 - 17th St, Altoona, PA 16602 , Phone: 944-9401
Quality Chocolates Since 1936. Visit Outlet Store For Discount Prices On Mallow Cups, Smoothies, Peanut Butter Cups, Seasonal Items And Boxed Chocolates
Gardners Candies, 30 W. Tenth St., Tyrone, PA 16686 Phone: 684-0857
Candy Museum in downtown Tyrone has free walk-thru tours: 15 Minute Film Of Tour Through Candy Plant. Any questions call me at 1-800-242-2639.
Gardners Candies began in 1897 as a one-store family operation and grew to become a chain of 19 retail stores located throughout Pennsylvania. Now Gardners presents to you its rich, quality products on-line. 1-800-24-CANDY (1-800-242-2639)
Balanced Rock appears to be perched on the edge of a cliff, ready to fall off at any moment into Great Trough Creek far below. This "erosion remnant" has hung here for thousands of years. Once part of a much higher cliff, the hard rock of Balanced Rock was sitting on a layer of soft rock. The soft rock on the cliff face eroded first, easing Balance Rock into its angled perch hanging over the valley. Eventually the soft rock under the back of Balanced Rock eroded away, leaving the rock balanced on the edge of the cliff.
To preserve the natural beauty of Balanced Rock, please do not spray paint or vandalize any natural features. (Trough Creek State Park)
PA Outdoor Unique Features - http://www.parec.com/parec/features/unqfetrs.htm
Indian Caverns with guided tours off of Route 45, North of Huntingdon in Spruce Creek. (814) 632-7578.
Lincoln Caverns with guided tours off of Route 22 West of Huntingdon. (814) 643-0268.
Ice Mine was probably a prospect hole for early iron miners. They did not discover iron ore, but did create a natural refrigerator. In the winter, cold air diffuses up into the loose rock of the hillside. In the spring and summer, cold air flows down the mountainside and into the ice mine. This causes melting snow water to refreeze when it hits the cold air in the mine. Humid summer air adds more ice until all of the cold air has left the hillside, usually by late summer. (Trough Creek State Park)
Copperas Rocks is named for the coppery-yellow stain on the cliff surface. The crystalline, yellow precipitate is ferrous sulfate that leaches from a small pocket of coal. Although this substance is one of the main pollutants in acid mine drainage, the small quantity here is not harmful to the stream. The small cave at the bottom of the cliff was probably made by early settlers who used ferrous sulfate as a mordant for setting the dye color in cloth. (Trough Creek State Park)
Shaver's Creek Environmental Center (12 miles) provides a variety of environmental education opportunities. A raptor center, for the rehabilitation of injured, ill, or orphaned birds of prey is located at the center.
HUNT Railroad Tower (5th and Allegheny), Huntingdon. Built in 1899, this mechanical switching house now houses a transportation museum. (814) 643-1110.